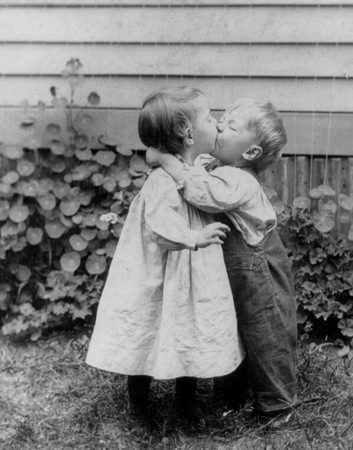 Ahahahahaha! (Yes, that was an awkward laugh to start the post with but whatever. :P) I'm five scenes in, roughly 1/5 of the way through my WIP and I have managed two almost kisses! It's
almost
more exciting than the fact that I'm 1/5 the way through! Actually... I think I'm more excited about the kisses.
Axel's
totally
going crazy--head over heels in love. It's ridiculous. And awesome. Frickin' awesome. I'm super stoked to get to an
ACTUAL
kiss. Yes... That'll be really exciting. Axel's only been daydreaming about it for ... well quite a few pages now. (Yeah, that's right. A few pages. Intense, I know.)
I've already planned out the actual kiss. I'm trying to work a few more in there if I can.... We'll see how sneaky I can be. And how many times it'll apply. Emelie's sadly not... as available as she should be! (My fault, I know, but I can't just make it easy!) I'm hoping for
two
actual kisses
before they get together... I'm seriously itching to get to one! Goodness gracious it's ridiculous! Only five scenes and I'm ready for my head to explode I want to write it so bad. (Just think of how bad it is for Axel. Poor lovesick fool.)
Have any of you craved for the meatiest parts of your WIP? I know I am!
(And I'm not even a big fan of meat...)